I made Molly some hair clips with materials I bought at Joann's....clips, flowers, hot glue.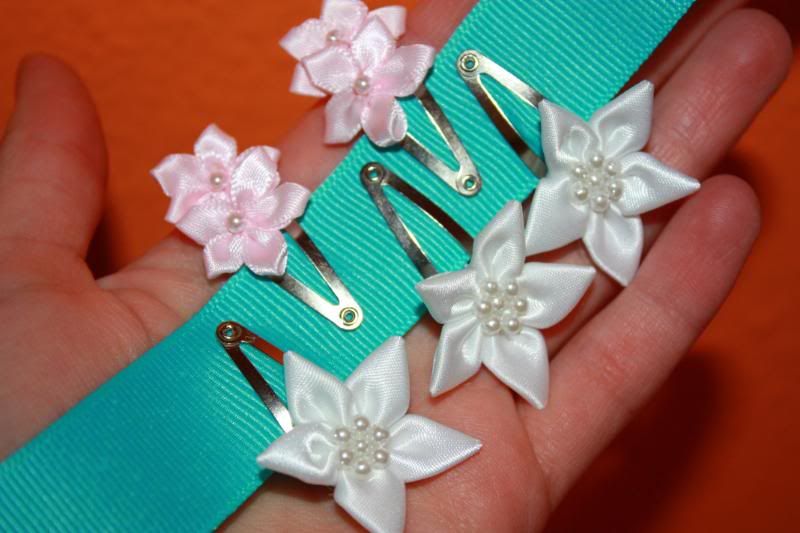 Sammy built this shelf with materials from Home Depot. He hung it with the help of our neighbor, Leonard.
€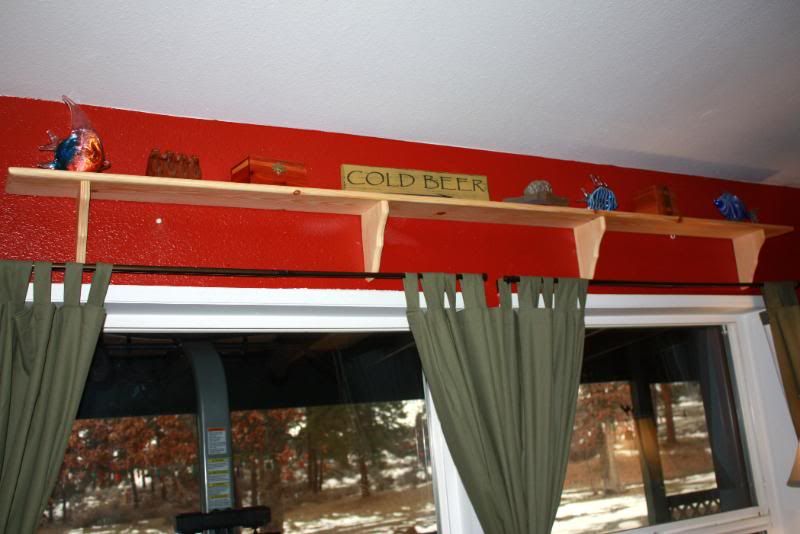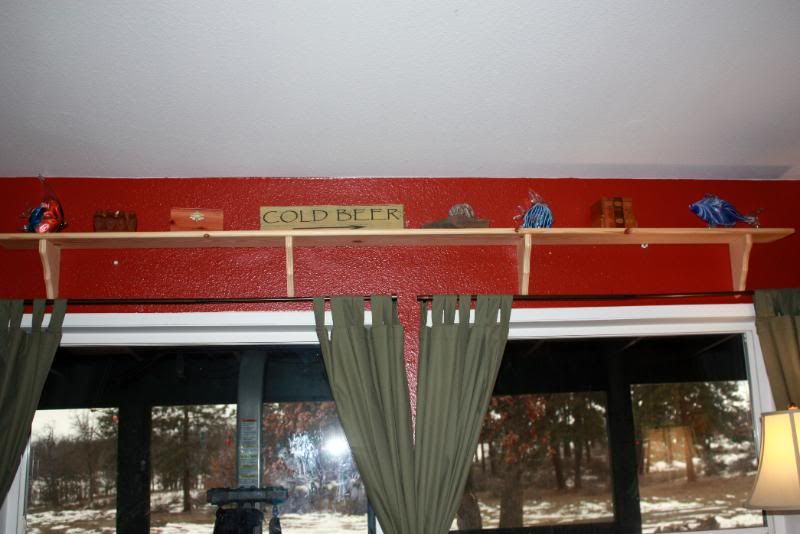 Sammy bought this cabinet and the materials to make the shelves at Home Depot. Months ago he made the desk slab. This creates the perfect "office" nook in our laundry room and I'm ever so thankful for a place to put our mail, printer, Anthony's work books and work toys, and all those other odds and ends. Cool calendar, huh? Grandpa got that for Anthony for Christmas so I can start teaching him about time and dates, etc.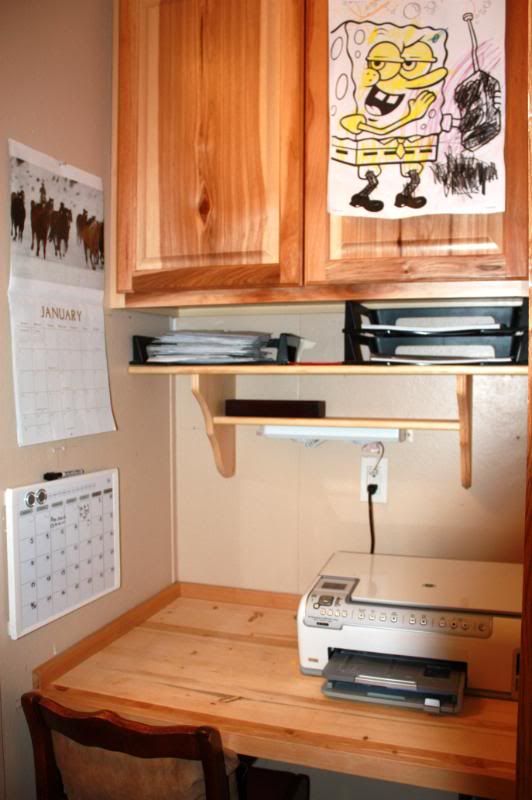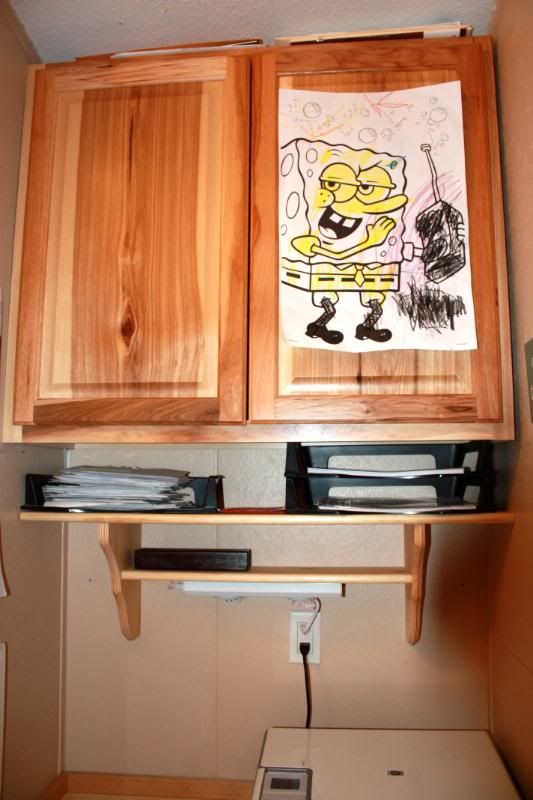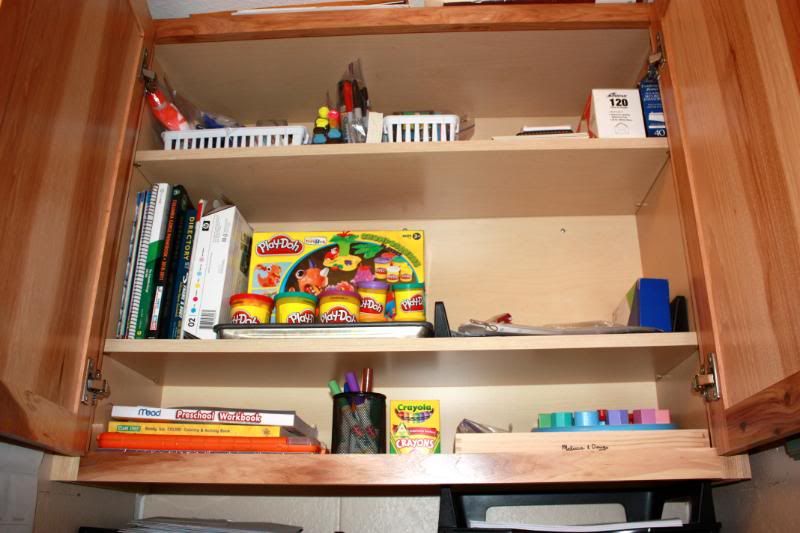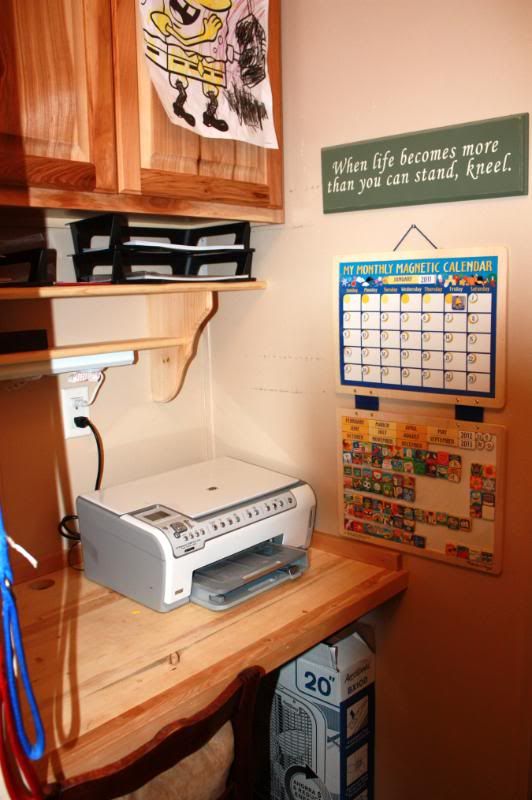 With love,
Mama Hauck