New years morning we downed our warm attire and headed over to spend some time with my horse! Poor boy, he's got a bad foot right now. At first we were thinking he had a stone bruise turned abscess on his front right hoof, but now we're thinking it's founder.....which sucks. If you'd like to read about founder, go here:
http://ultimatehorsesite.com/info/founder.html
We are switching his feed and in time hope to see if this helps him. I hope so!! I was really excited to spend time with Tammy and Leonard and I had a great time walking Nik around. The kids had a great time watching....little Mols got up on Nik for a minute before wanting back down, lol. Eventually Sam and Leonard took the kids in the house and Tammy and I spent a good 30 minutes brushing Nik. He's incredibly filthy from spending a lot of time laying down in his stall because of his sore foot. After only 5 minutes of brushing my arm muscles were on fire!! I went home smelling like horse for the first time in forever. It was awesome.
Horse time is a fun way to start off the new year!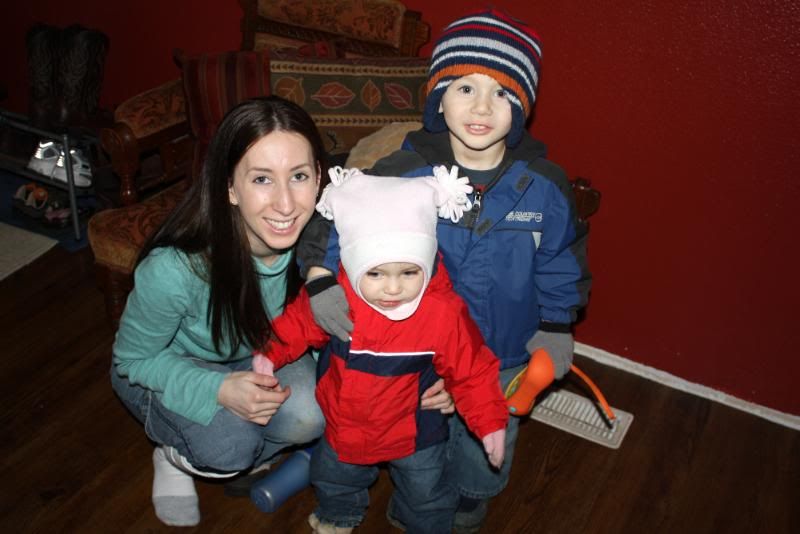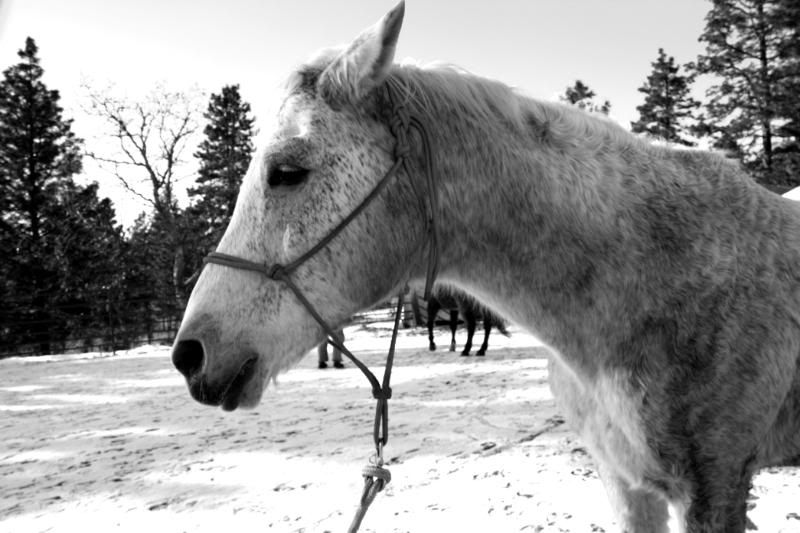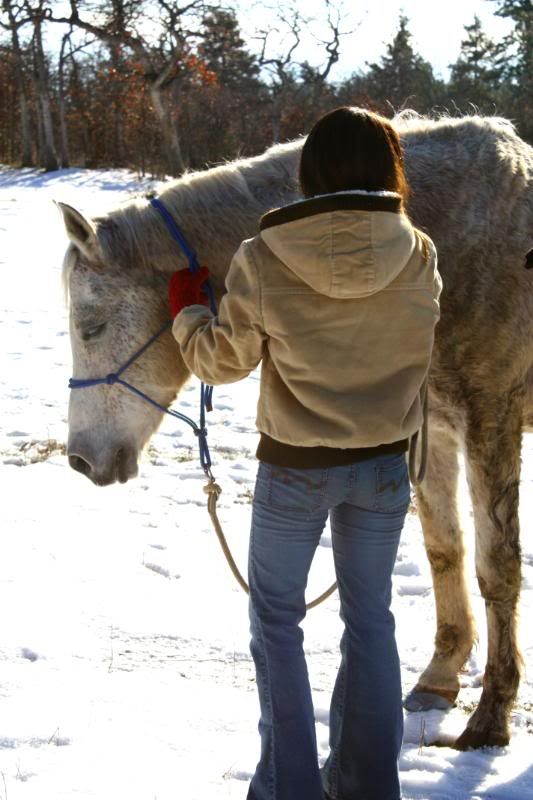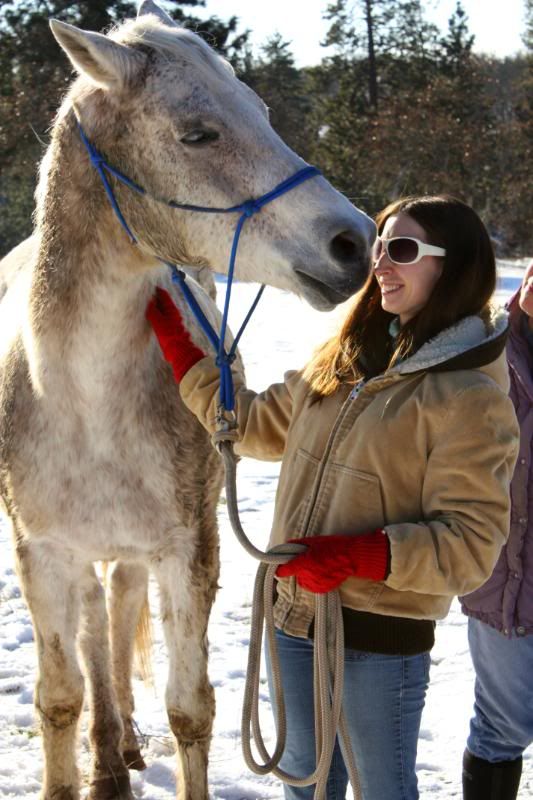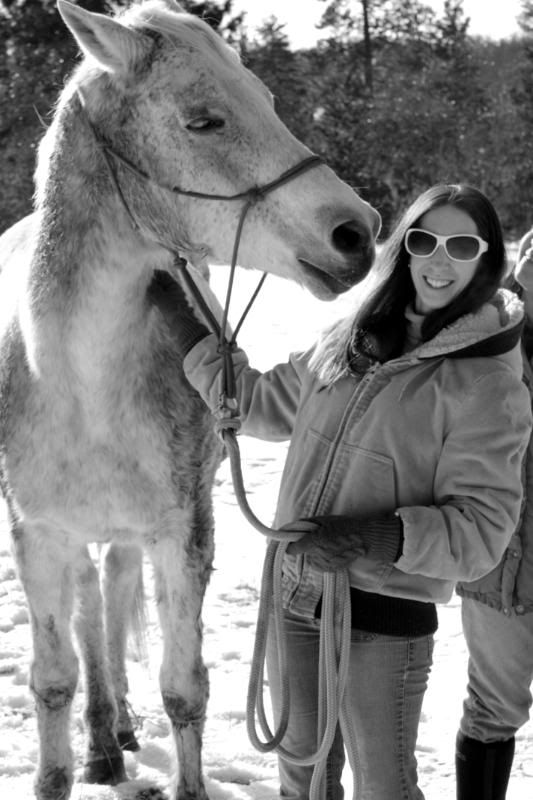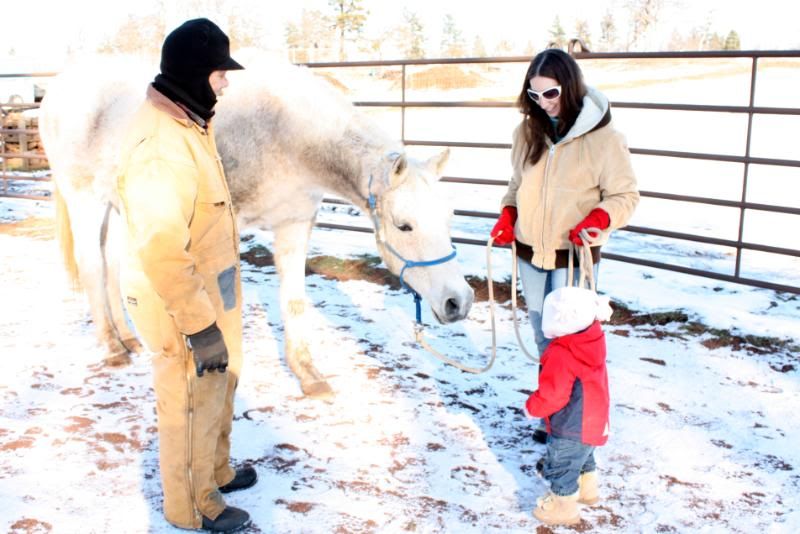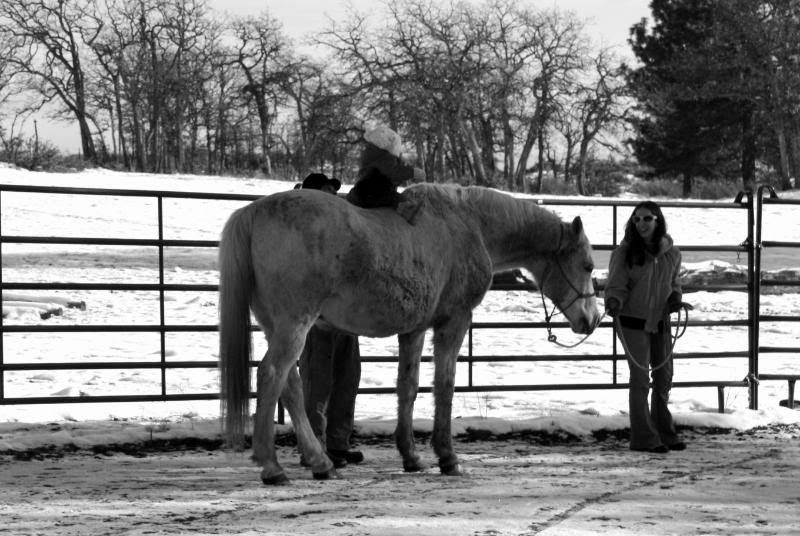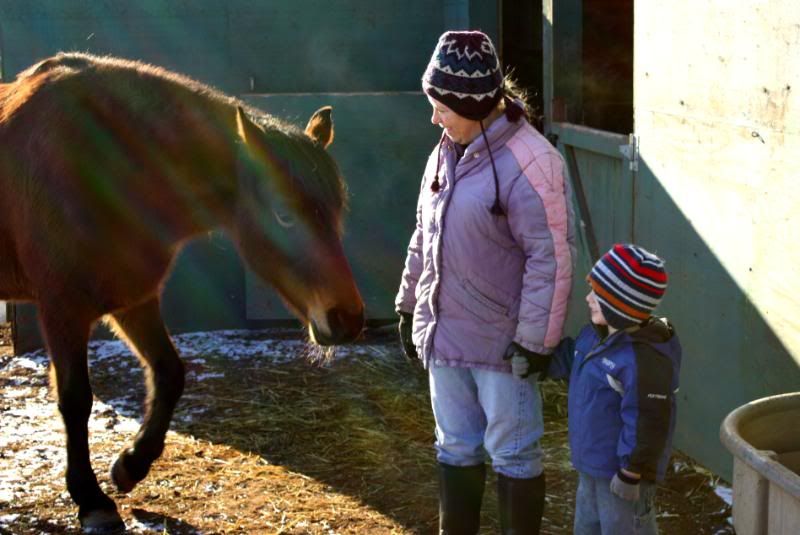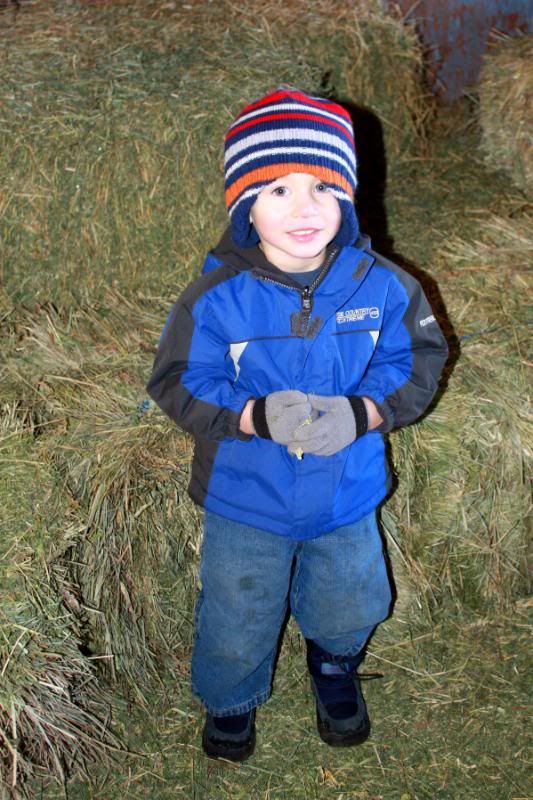 With love,
Mama Hauck