I had a spectacularly awesome weekend!! Sammy and I packed up and headed out Saturday at 9:00 am.....but not before taking some "I'm ready for the weekend!" photos in our freshly fallen snow. :)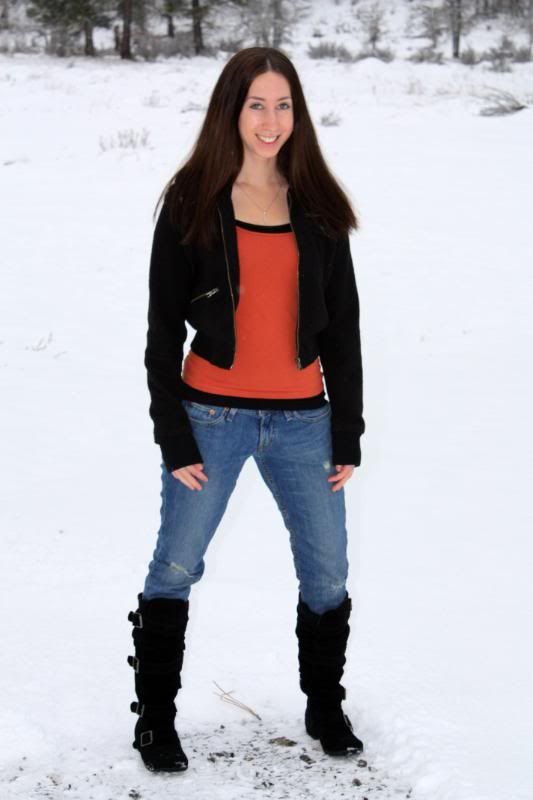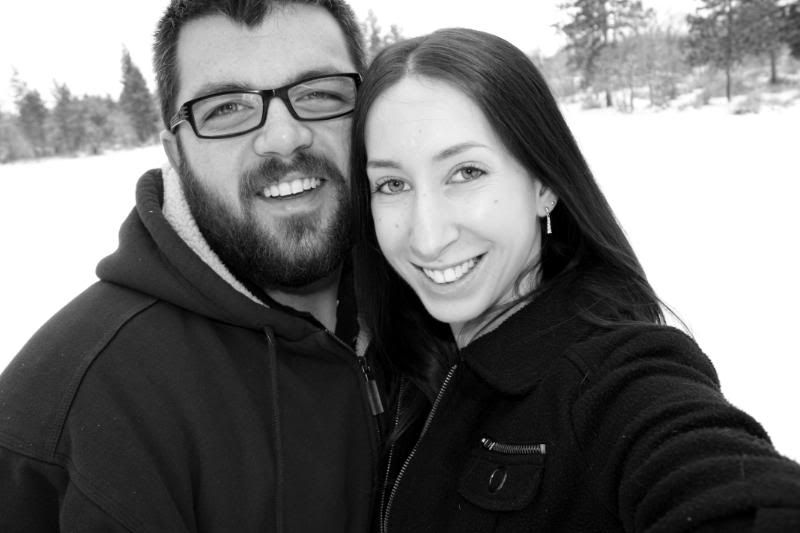 On our way to the resort, we stopped at Multnomah Falls and hiked up to the bridge; something we have yet to do and will for sure go back and do again with the kids!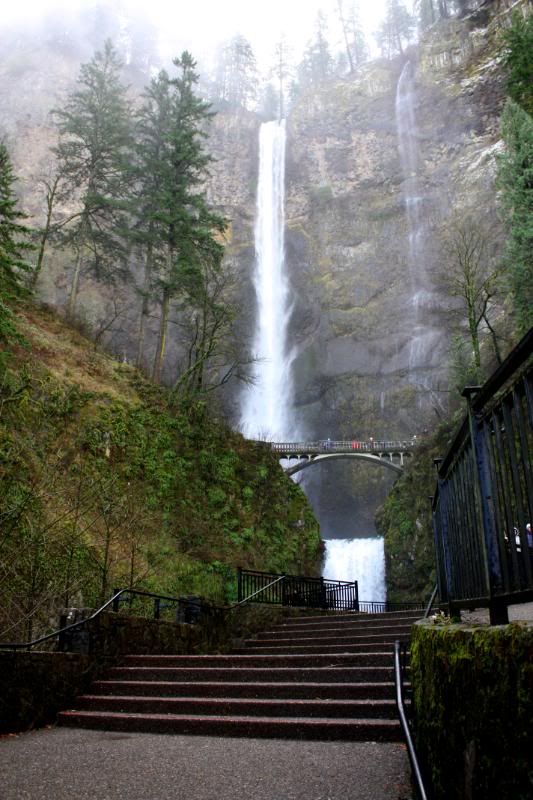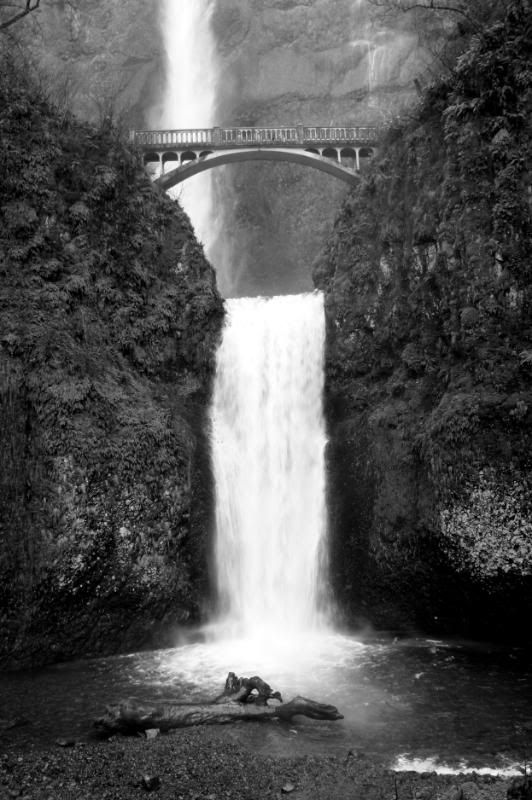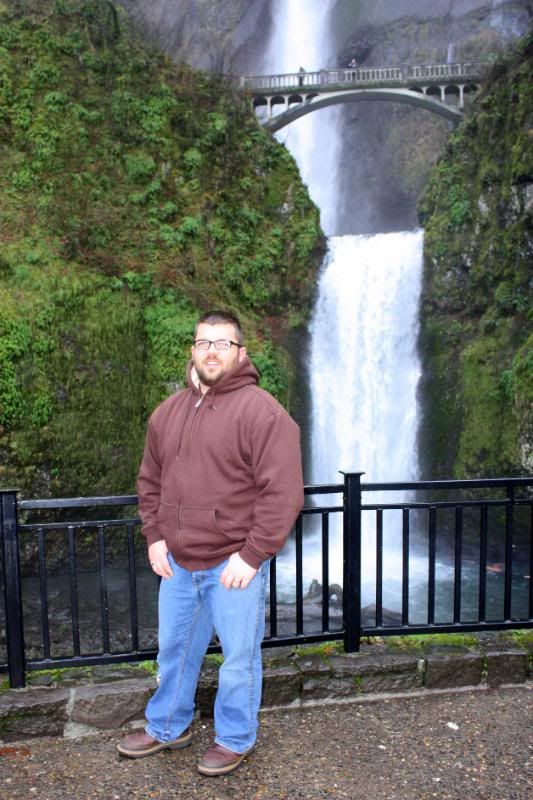 The drive was beautiful with all the fresh snow covering the tall hill tops along the Gorge. We listened and vegged out to some Norah Jones and enjoyed the peace and quiet of our drive. We made it to Bonneville Hot Springs Resort and Spa at 2 for an early check-in. Like promised, I jumped on the bed. ;) The room was great and had a nice view of the surrounding woods. We immediately changed into our robes for fun! Sammy drank some beer and I broke out the bubbly wine we brought with us and proceeded to relax in the hot tub. We got champagne delivered to our room, but I didn't like it much....still cool though! After the hot tub we walked around the resort and checked things out. I got a delicious coffee and we sat in the rustic lounge they had there and people watched.
At 6:00 PM it was time to head to the spa! IT WAS AWESOME!!!! I got to soak for 25 minutes in a deep claw foot tub mineral bath with Spruce bubble bath oil in it. The room was made all of stone and there were candles everywhere. I was served lemon water and ate grapes. :) After that I layed in a dimly lit room wrapped in warm towels listening to relaxing music for 25 minutes. After that I had an 80 minute long massage with lavender lotion. Man oh man was that relaxing! The atmosphere of the spa was amazing and I hope to be able to go again sometime!
Sammy and I finished off the night with a return trip to the lounge to have a few drinks. He had a Mac N' Jack beer and I had a yummy Mojito.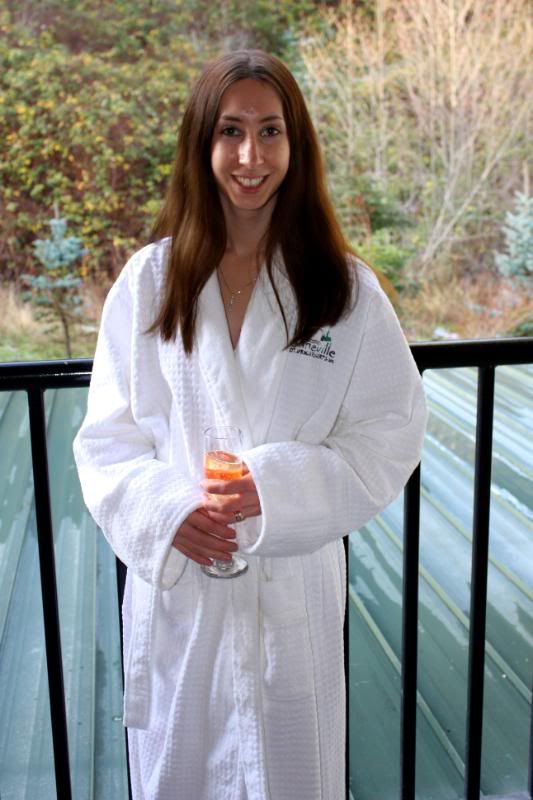 Sunday morning we were treated to a breakfast buffet. We headed to the restaurant with my hot chocolate in hand and we stuffed our faces with coffee, orange juice, bacon, sausage, omelets, fruit, and delicious waffles with fruit on top.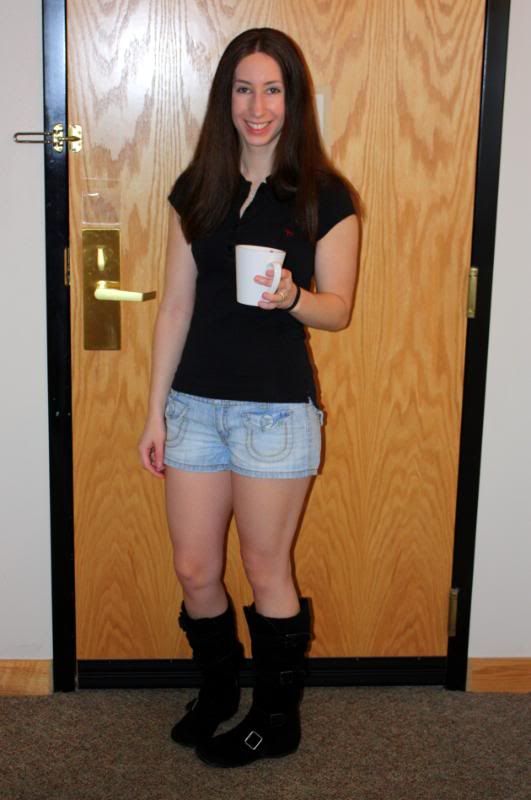 We spent the remainder of the morning sitting in the foyer enjoying the view through the huge windows, making a visit to the boutique to buy some massage oil, and getting in the hot tub one last time. At noon it was time to hit the road. I was so sad I could have cried! haha
Sammy definitely spoiled me this weekend and I am so incredibly thankful to have such a thoughtful and loving husband!! We had a blast and thoroughly enjoyed our stay at the spa being pampered! My mom and sister drive home with the kiddos tomorrow and as much as I have enjoyed my down time, I'm excited to see them. :) I miss my babies!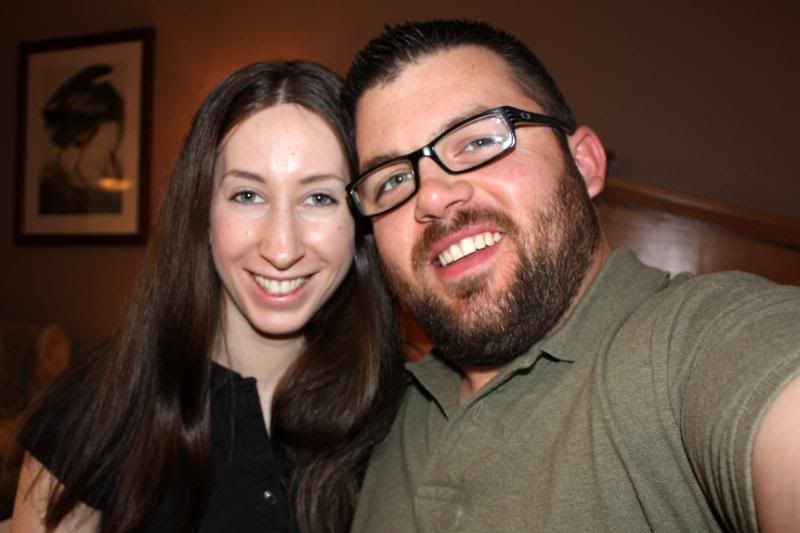 With love,
Mama Hauck