*Recently Anthony has taken to answering me, "Yes, officer!!" haha, I'm not exactly sure where he got that from, but I think it's hilarious.
*I wanted to show off our Christmas lights! I love sitting here looking at all the lights feeling all cozy and festive. It's so fun to watch Anthony and Molly get all excited! We also have a sting of big lights hanging up outside in front of the porch. I love how the lights cast a pretty glow on all of the snow. Last year we'd bundle the kids up and go outside and play in the front yard under the lights. Mols was too little to enjoy it, but Anth had a blast. I can't wait to do it again this year and watch the kids have a grand 'ol time!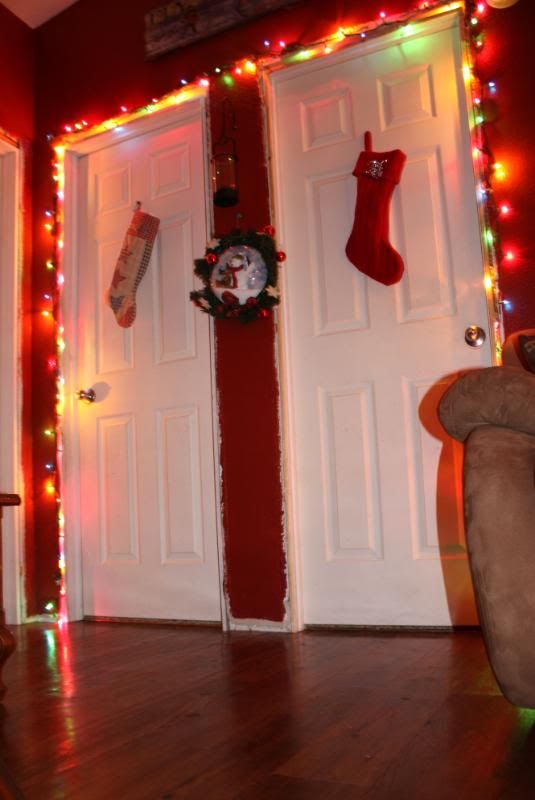 The kids' doors with their stockings. Anthony on the left, Molly on the right.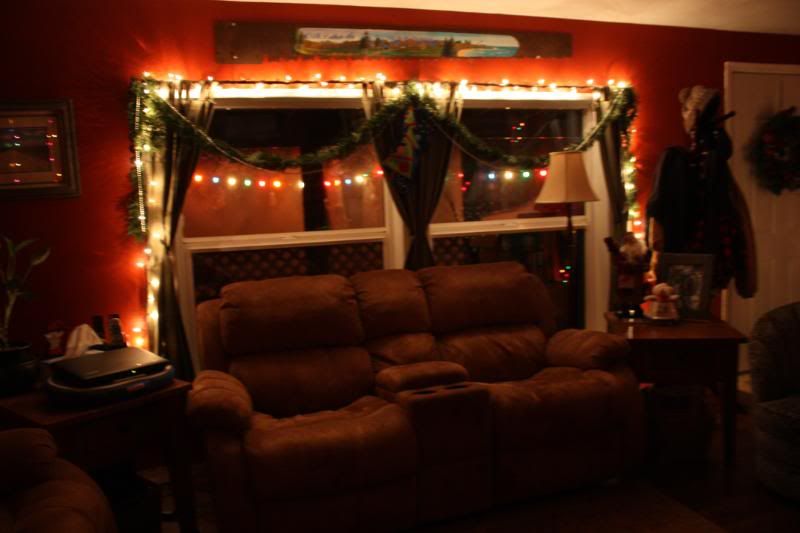 Living room window. You can see our big string of outside lights too.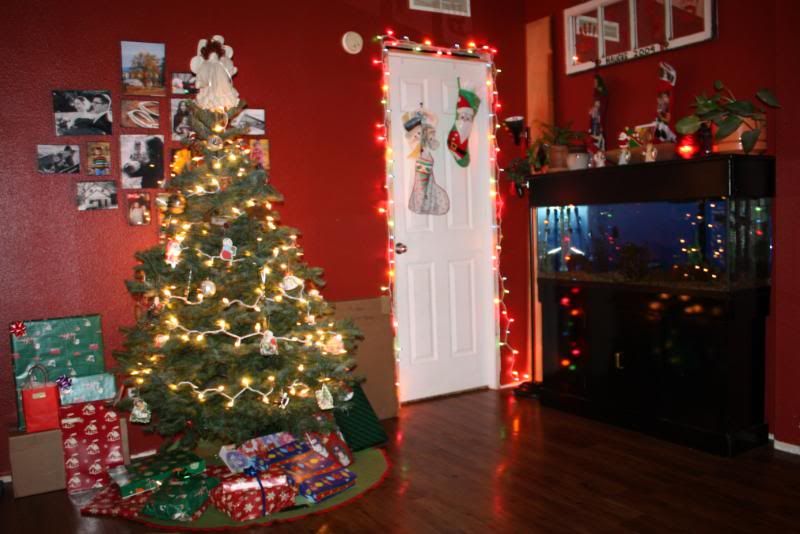 The tree, Mama and Papa's door with stockings (my stocking, the one on the left, I have had since childhood) and the purty fishtank.
*I'm so proud of my little Mols! She can say thank you, please, blesh you, hi, and she can nod her head yes or no when you ask her a question......like, "Molly! Do you want to sit in time out? No? Ok then, you need to calm down." :) She is just sooooo dang cute!!!
*I just finished Molly's last Christmas gift. It is a matching Mama/baby bracelet set. I wanted to make it all pearls, but didn't have the finances to buy super nice class A pearls, so I settled for class C pearls and a mix of blue beads. I've wanted her and I to have matching bracelets since the day she was born and I'm stoked I've finally made her and I one. As she gets older, I'd like to eventually make us ones with real pearls. After all, she is my little pearl. I've hung them on her stocking for Christmas! ;)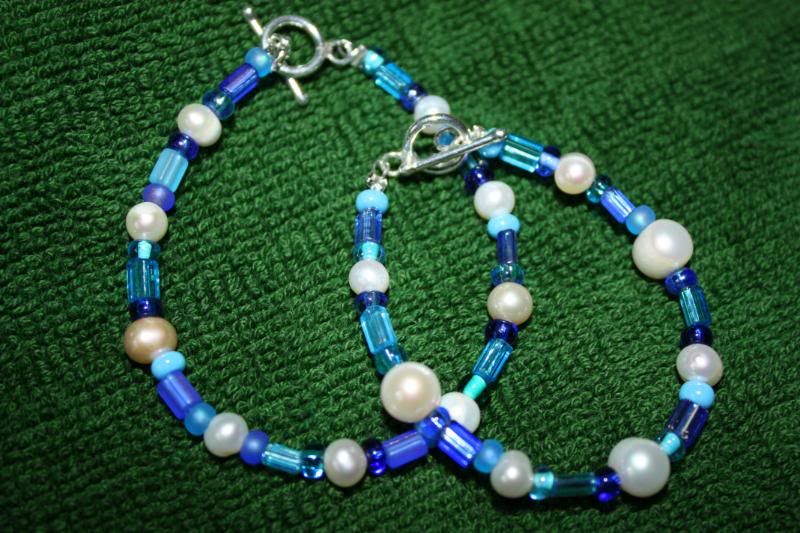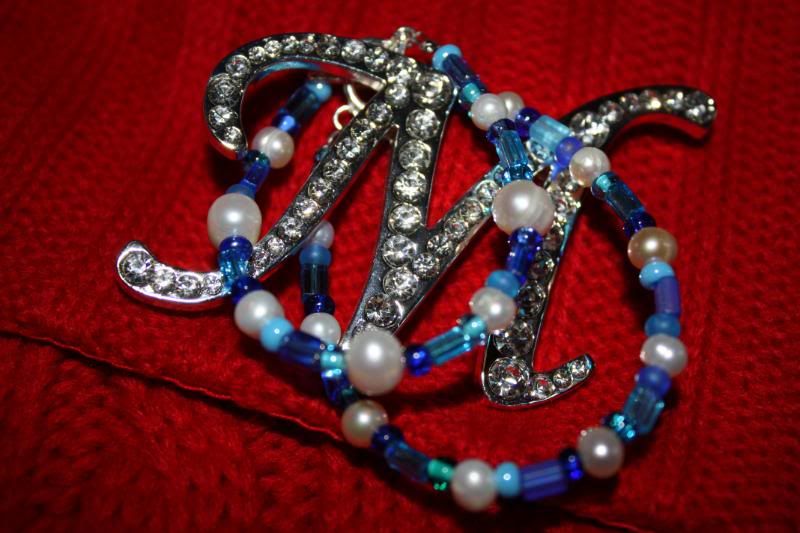 *I'm super excited for my mom to come for an extended visit on the 15th. She and my sister will be driving up from CA to spend Christmas with us. They haven't been able to visit recently because my mom got a new job, but circumstances have made it so she'll have a few weeks off before having to return the first week of January. Works for me!!! We haven't seen them since August when I had my wisdom teeth removed and my Mama came to take care of me, so a visit is long overdue.
*Jill was asking to see new photos of my kitties Jack (black kitty) and Charlie (calico kitty), so here they are! Jack's pretty blue eyes have turned green. He is a little rascal and trouble maker. Charlie is my sweet kitty and I love cuddling with him. I mean her. They're getting bigger!!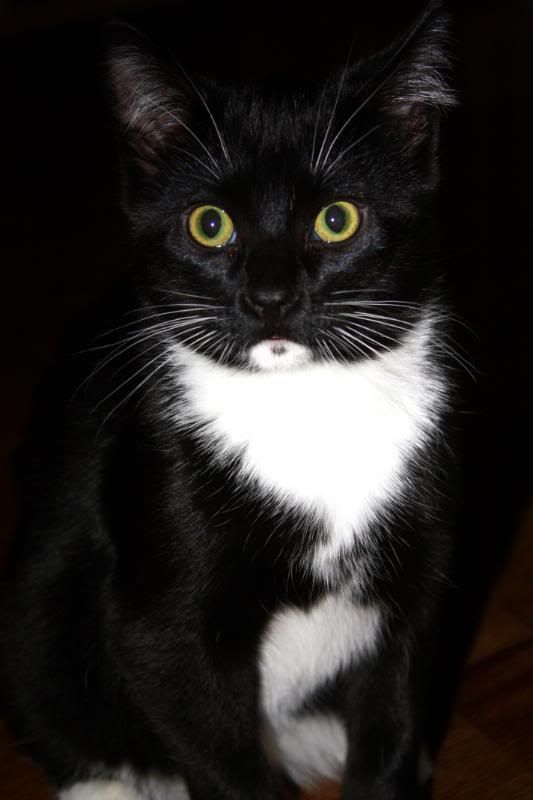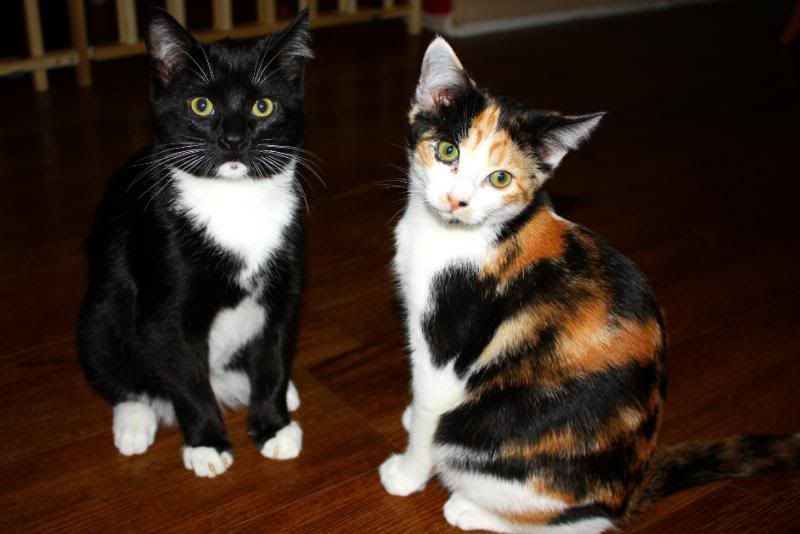 *I was feeling better yesterday, but today I'm back to feeling pretty rotten. I
really
want to crawl back into bed and stay all snuggled with my 20 blankets. I think I may lose my voice. Good for the kids, yeah? hehehe! Well, better to get all this sickness out of the way now before my Mom and sister come next Wednesday.
With love,