By the time Sammy got home from work, the kids and I were anxiously waiting on the porch to start our camping adventure. While Anthony, Molly, and I stuffed our faces full of marshmallows, (Yes, BEFORE dinner! lol) Sammy made up the burgers. We were really wanting to whip out our little camp stove and do the burgers old school style, but, you know, we're at home so we cheated and used the big grill. :) In any case, the burgers were delicious and the maple brownsugar brown beans were an extra treat. And just in case you were closing your eyes and mentally picturing us enjoying our juicy burgers, here's a photo to disrupt that thought!! Check out the sucker we found on the ceiling of our front porch. Ugh.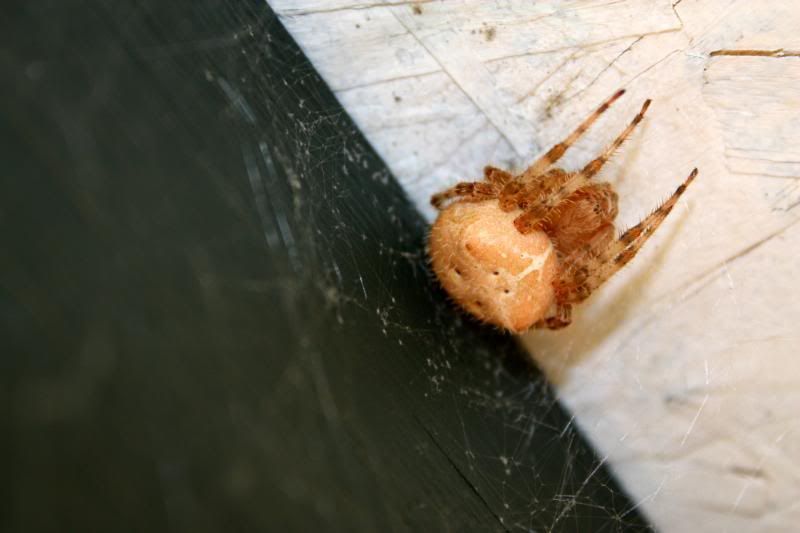 Once it was approaching nightfall, we bundled the kids up in P.J's with layers and headed out towards the tent! I was so excited I was practically running and I could hear Anthony behind me yelling, "Mama! I'm scared! It's dark!" LOL It didn't help the poor boy's nerves any that the coyotes started howling just then! After a few snap shots we headed on into the tent because Anthony didn't want to go for an adventure walk. :( Boo! Fun killer! hehe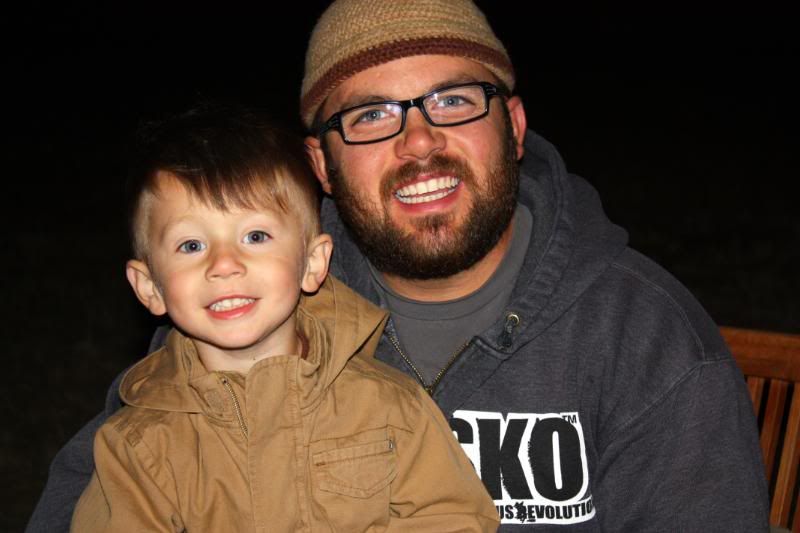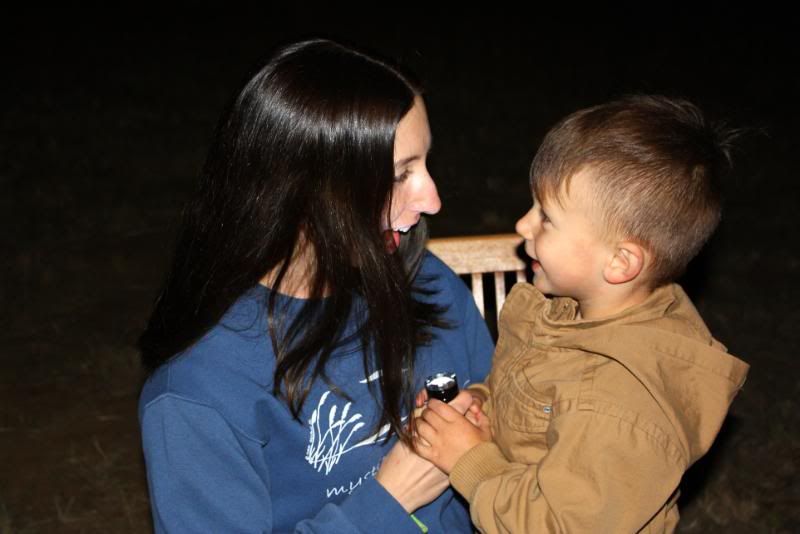 Trying to get all comfy cozy in the tent was rather difficult seeing as Papa and Anthony were stealing the blankets from Mama and Molly! Humph! After much blanket wrestling, we all finally settle in as well as we could and were treated to a little story time courtesy of Papa! Yay! Molly fell asleep easily enough. Good. One down, one to go. While Sammy and I were laying there staring up at the stars through the mesh ceiling of the tent I go, "Anthony? Are you awake?" You know what the silly boy answered back? "No, I'm sleeping." HAHA

Now friends, I must admit, I didn't make it the whole night in the tent. :( I tossed and turned. I moved from my back to my belly. I counted sheep. I did my best to think relaxing thoughts. I tried to steal blankets from Sammy. Nothing was working for me. I couldn't fall asleep and I couldn't get comfy. Whenever we use to go camping in the past we used a blow up mattress. However, it's out of commission right now so we had to try to make due with TONS of blankets. Lets just say I simply could NOT make do. My scoliosis back was just KILLING me.I wound up snatching Mols up and we headed inside round about 12:30. *sigh* Blow up mattress next time!! Sammy and Anthony slept the whole night in the tent and I'm told when Anthony woke up he was asking if the squirrels were awake and if the coyotes were asleep! :)

Here are some other random photos of story telling and silly antics on behalf of the Hauck Family.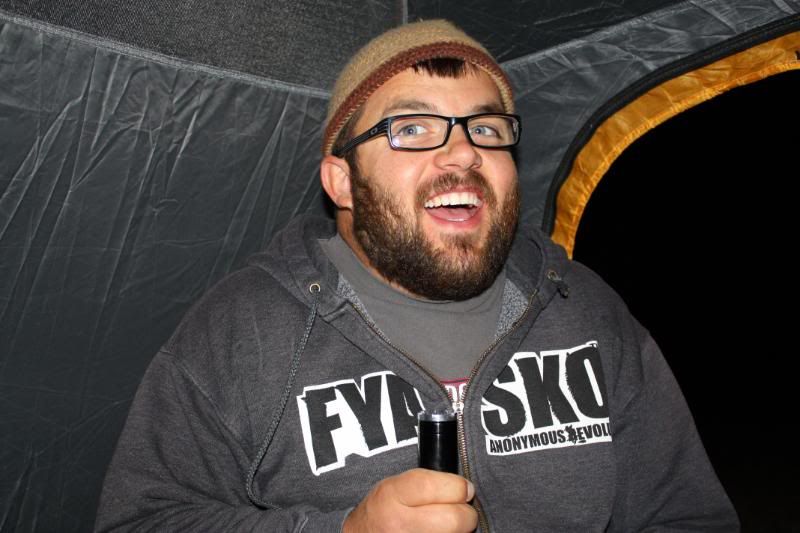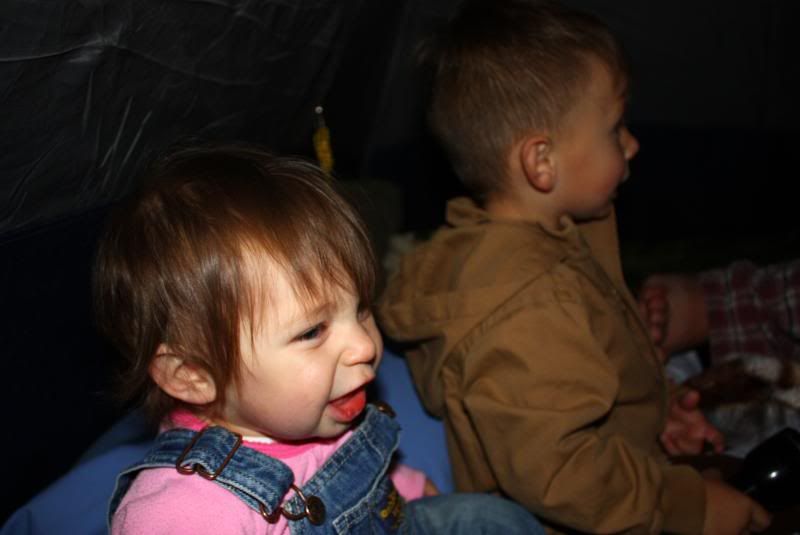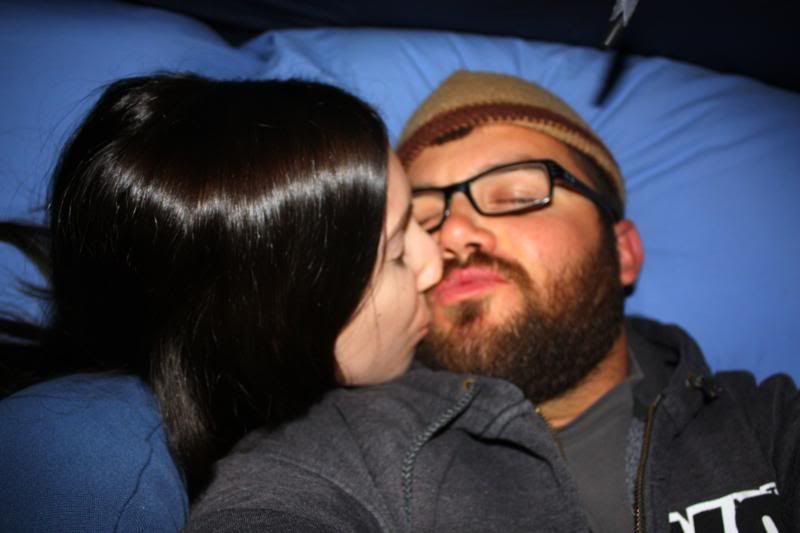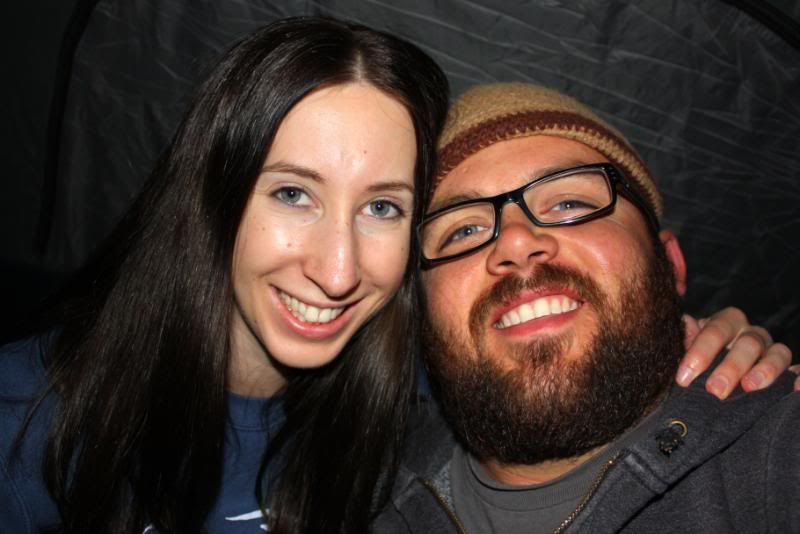 With love,
Mama Hauck