The family and I spent this past weekend over at my hubby's Godmother's place. The first time Sammy took me there it was May of '05, we had been dating for only 4 1/2 months. Years later we're still stopping in for visits! We go about every 3-4 months. We treat it like our little "resort" where we relax and unwind because they've got a hot tub, a pool, a little creek along their property with colorful chairs to chill out in, a fire pit, lots of greenery and flowers all around, and tons of places to shop at only 10 minutes away. There's always great food to be eaten and many home aide magazines to flip through where you see things you never knew you even wanted....like a toothpaste dispenser? Why not! An audio tape of barking dogs that help keep burglars away? Clever. A contraption that stretches your pants out so you can "eat that one more piece of cake" Umm, do you even have to ask me if I'd buy this? Is my middle name not cake? LOL Those magazines are, quiet possibly, my favorite part of our visit. They save them specially for me too. How sweet.


Though it's not AS relaxing when we go now a days because of the kids (I'm always on the edge of my seat it seems), it's still makes a grand time. The pool was open for the season so of course that was the highlight of the trip. And you can't pass up the invite for a soak in the hot tub. If ya'll haven't read the post below of Anthony's water gurgling adventure, I suggest you get to it. Besides the near heart attack I received, I'd say all in all we had a pretty fabulous time.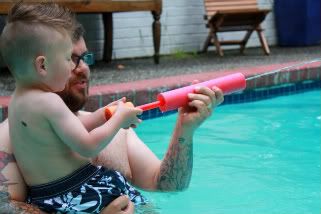 He's a pretty good shot with that thing!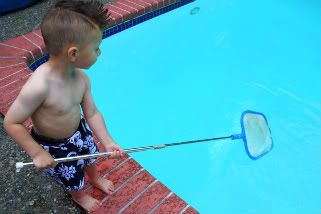 My little pool boy, hehe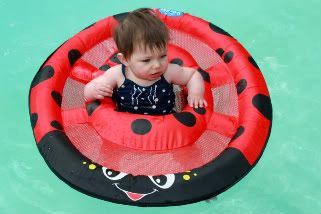 Molly in the little lady bug. Cute, huh!?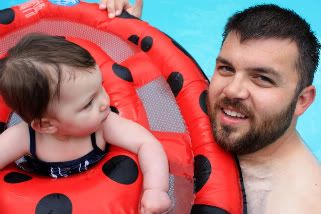 Papa and Mols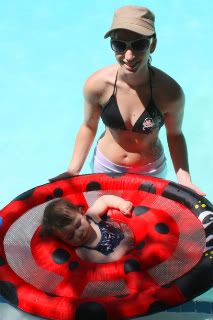 Mama and Mols....she fell asleep. ;)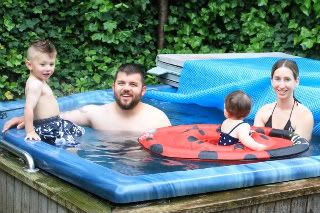 Hot tub time!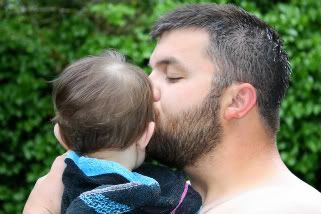 The photo I was trying to get when Anthony had his scary hot tub moment
Anth after his heart attack inducing slip into the hot tub. Does he look scarred for life?
Not to bad, eh?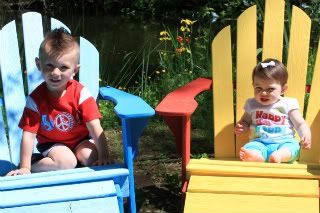 Cutie bums hanging out by the creek!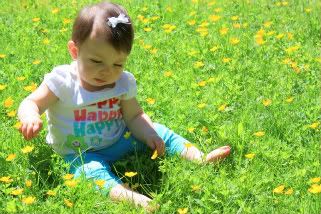 Little flower child. ;)